If your AC bill over the summer has you considering solar, first think about getting a good roof inspection. Ensuring your roof meets the requirements for solar can help you start the process with proper expectations. More importantly, knowing the design requirements to install solar panels can help you make better decisions.
Life Span and Solar
First and foremost, check out the warranty remaining on your roof. If it's less than 10 years, you might want to consider a new roof before you consider adding solar panels which often have a 10-year minimum warranty.
Once you've determined your warranty period is within acceptable limits, it's time to inspect your roof. This is where a credible roofing specialist, like Sunflo, can help. Our free inspection can identify things that may negatively impact your ability to get solar, like:
Curling shingles
Cracked shingles or tiles
Strength of your roof
Potential life span of your roof
Improper repairs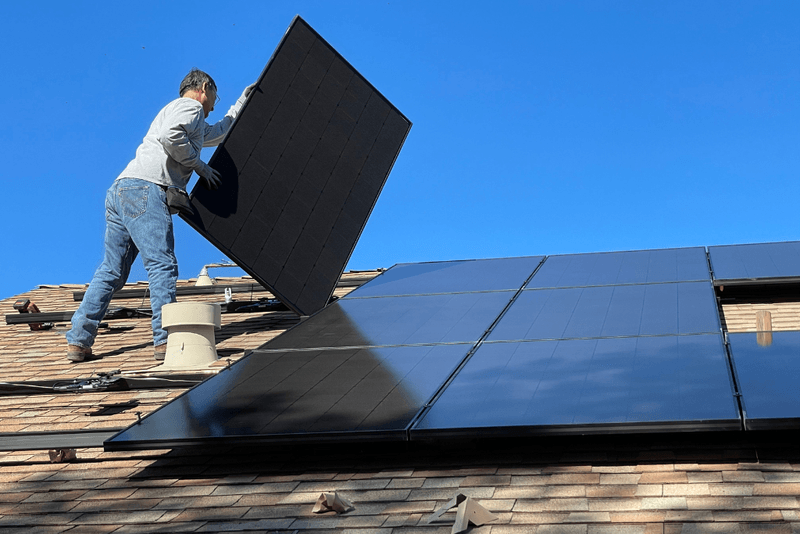 A good inspection can also determine how much weight your current roofing structure can support. Generally, panels weigh about 40lbs a piece. Installing multiple panels, especially in a small area of your roof can have a significant impact, especially if your structure is unable to support it.
Installing panels, only to remove them again to make repairs is a costly endeavor. Before you start field solar offers know exactly what your roof is capable of supporting. Most solar companies have roofers that they work with to help you qualify for solar, but relying on an independent professional, with years of experience, many 5-star reviews, and a great reputation is your best bet.
Design Requirements for a Solar-Ready Roof
Even if your roof is brand new, it might not be well suited for standard solar panels. First you need to consider the size of your roof. You need an average of 400-600 sq ft, facing South with a 180-195 degree orientation.
Each solar panel, depending on the brand and style, takes approximately 18 sq ft and should be placed on a 30-40 degree slant. Solar panels can be installed on flat roofs as well. Shingles are your best option for solar panels. When they are added to clay or slate roofing systems, there is a greater potential for breakage.
Panels need 6+ hours of daily sun to recharge. Obstructions such as chimneys, tree shadows, or buildings/neighbors that cast a shadow on your may all impact electricity production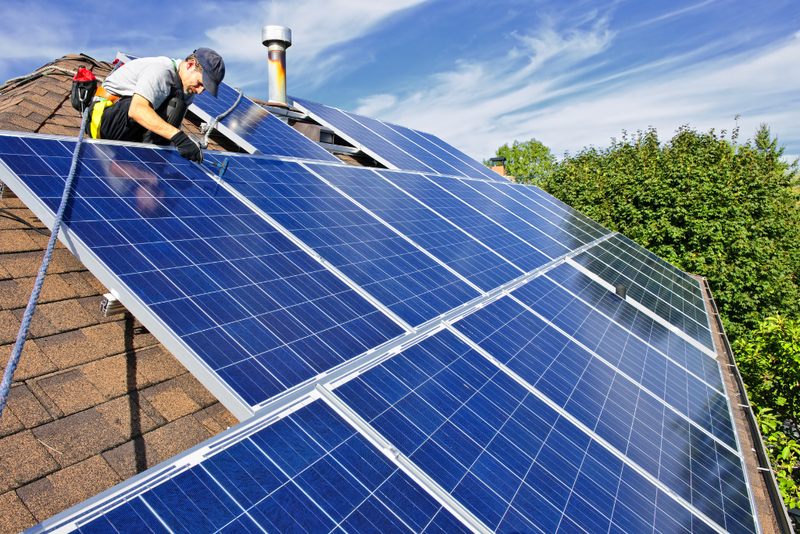 Call Sunflo
Whether you're trying to be eco-friendly, trying to save money every month, or trying to go off-grid and avoid blackouts, solar can be a real asset to your home. Since panels have a long life span, they also increase the value of your home for years in the future. Getting it done right is a priority. A licensed roofing specialist, like Sunflo, can provide you with an honest evaluation of your current roofing structure. Schedule your free inspection today.