Orlando, We Get You Covered!
No problem is too big or too small!
Whether it's a new roof or repair, let our experienced team get the job done quickly and safely. We even have financing available.​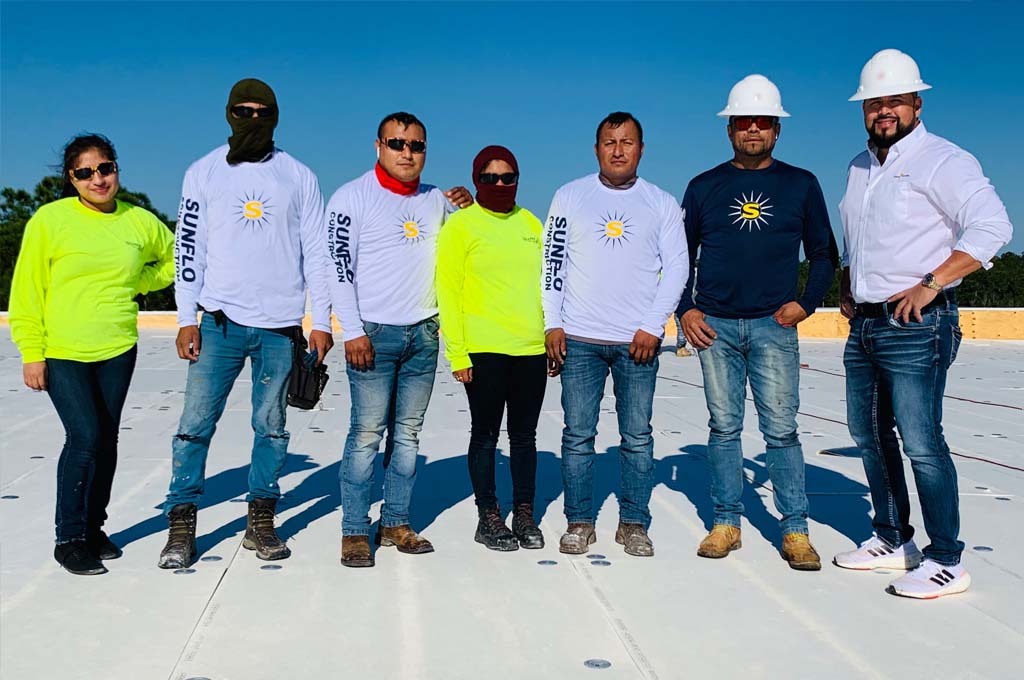 Orlando's Weather Is a Challenge to Any Roofing System
Between the sun, the humidity, and the rain, even our regular weather patterns in Orlando can test any roof. Having a reliable roofing company on call is a must. At Sunflo, we pride ourselves on building, replacing, and repairing roofing systems in Florida. We live here, we know what the environment is like, and we know how to build or repair your roof to work here.
Inspect, Repair, Replace, We've Got Your Orlando Area Roof Covered
Whatever your roof needs, we can help. A proactive annual inspection? No problem, our team of expert roofing contractors will provide you with a comprehensive examination. Need a leak repaired? We can help with that too. Worried about sun damage cracking your shingles? Not a problem, full inspection coming up. Need a whole new roof? Don't worry, we've got you covered, literally and figuratively.
Emergency Repairs Throughout Central Florida
Emergencies happen, usually when you're not expecting them. Whether it was an afternoon shower that got out of hand, a lightning strike, animal activity, or a hurricane we all saw coming, Sunflo knows that emergency services are a priority. Getting your roof tarped and repaired quickly can help limit further damage from rain, wind, or any other factors.
Great Service is our Standard
Whether you have a short list of approved materials provided by your homeowner's association or you're looking for ideas, our team has options for you. Whether it's barrel tile, shingles, or even metal, our roofing professionals have done it all. Our expert staff has consistently earned us 5-star reviews and can you help every step of the way, from free inspection to project completion.
We Repair or Replace Roofs Of Every Type
Having your roof inspected every year is not only a safety precaution it can also save you money!

"Better Service Than I Could Have Ever Hoped For..."
"I Wish I Would Have Scheduled The FREE Roof Inspection Sooner..."
"I Can't Believe How Fast They Got The Job Done..."
"They Tore Off & Replaced May Whole Roof In Only One Day!"